Introduction To The Monk Strap
Fashion bloggers and writers the world over always stress the importance of choosing good quality footwear (see skyeshopping's article this week for example); if looked after properly and with care, a good quality pair of shoes can last for years. But in a footwear world inundated with laces, I would like to take a moment to leave the humble lace behind and look at an alternative option which is currently increasing its influence on the world of fashion – the monk strap shoe.
Simply put, a monk strap shoe is one which contains no laces and instead is closed with a buckle and strap fastening. Historically, monk straps were worn by monks and members of the Roman Catholic clergy as early as the 11th Century. These monks needed a shoe which was simple yet sturdy and long-lasting. Monk straps offered more protection than traditional sandals, and were cheap, highly durable and suitable for both formal and informal occasions – perfect for religious men of the time.
In modern society, monk strap shoes offer a distinctive style which stands out from the common lace-up. The beauty of monk straps is that they offer a huge variety of options as ultimately it is only the fastening which is different. This means you can still opt for a variety of styles of shoe – from monk strap brogues, to monk strap desert boots, to monk strap loafers. Also, there are a range of colours and materials out there, so leather, patent and suede are all on offer. Generally, monk strap shoes are currently not as popular as the timeless lace-up brogue or tassel loafer, but this means there is a perfect opportunity to break free from the sheep-like nature of following the crowd and embrace an alternative style of footwear which is less common but no less stylish. Mr Porter describes the monk strap as 'a rakish alternative to a lace up', and any item which receives the description 'rakish' is worth a try in my opinion!
How To Wear
There is a common misconception out there that monk strap shoes should be approached with caution by younger men as they are traditionally associated with the middle-aged, but I really don't think this is the case any more. Of course it is important to pair the shoes with a complementary outfit to avoid looking like your Dad circa 1990 but a good pair of monk straps paired with timeless pieces and careful styling can make you stand out from the crowd for the right reasons.
Another misconception is that monk straps are formal dress shoes and only work well with suits and tailored garments. Although I am not advocating rocking a monk strap with your gym kit after a workout, they can work well with the fashion trouser of the moment, the chino, and can even work with a pair of straight-leg, slim-fit jeans. For added impact, why not roll up the chinos/jeans to really show off the signature buckle and don a pair of brightly coloured socks to inject a burst of colour – perfect for the summer months.
The images below from (the always inspiring) StreetEtiquette.com perfectly illustrate the successful pairing of monk straps with both formal suiting and less formal styling to create two very different looks. Details Magazine also recently ran a feature on monk strap shoes and writes: 'Sure, they're stylized and debonair, but that doesn't mean you have to wear them with a suit.'
Back in March, GQ.com also ran a similar feature on monk straps, which highlights their current increase in popularity on the fashion circuit. This article featured monk straps from a range of providers, from high street stores such as Russell & Bromley, to high fashion design houses such as Gucci and Berluti which shows that both the high street and high fashion designers are backing the trend.
Quite obviously, the star feature of a monk strap shoe is the strap and buckle which acts as a centre-piece and draws the eye. The individual choice of monk strap shoe depends largely on the type of outfit you intend to wear with the shoes. For example, for the office, the classic single monk strap shoe in black leather with a discrete, understated silver buckle works perfectly with a tailored suit.
For a more dramatic, eye-catching look, you could opt for a double monk strap (or 'dub monks if you are down with the sartorial kids!) which adds a more contemporary twist on a classic style – making you stand out from the lace-obsessed crowd without making you look like Puss in Boots!
Monk Strap Shoes Lookbook
Product Picks
The placing and size of the buckle also helps to make the shoes either classic or contemporary. For most classic monk straps the buckle tends to be fairly understated and appears on the side of the shoe like the ASOS Monk shoe detailed in the product picks below. But for a more contemporary style, the buckles can appear further back towards the rear of the shoe; for example, the Alexander McQueen Leather Monk Strap shoes available at Mr Porter, or the Garrett by Kurt Geiger. Or you could even go one step further and opt for a triple monk strap shoe like the Swear Vinnie 10 Monk Brogues below, available from ASOS (and currently in the sale!), to really up the monk strap ante.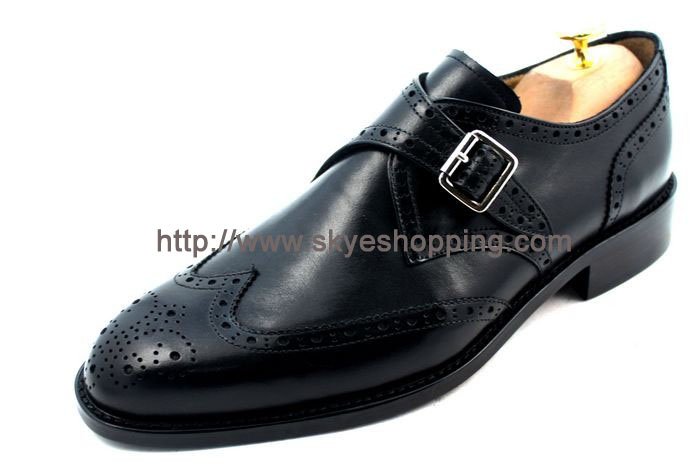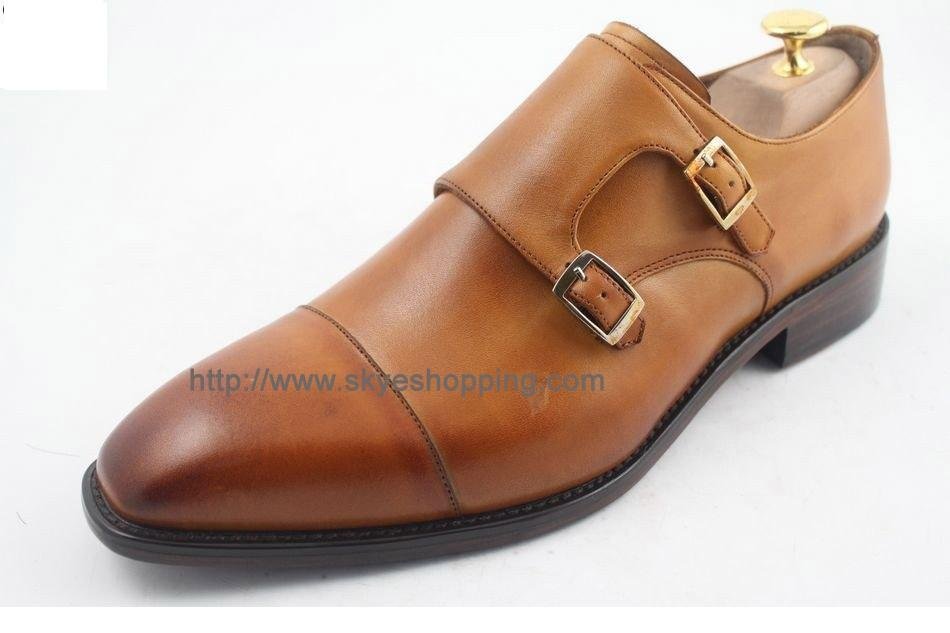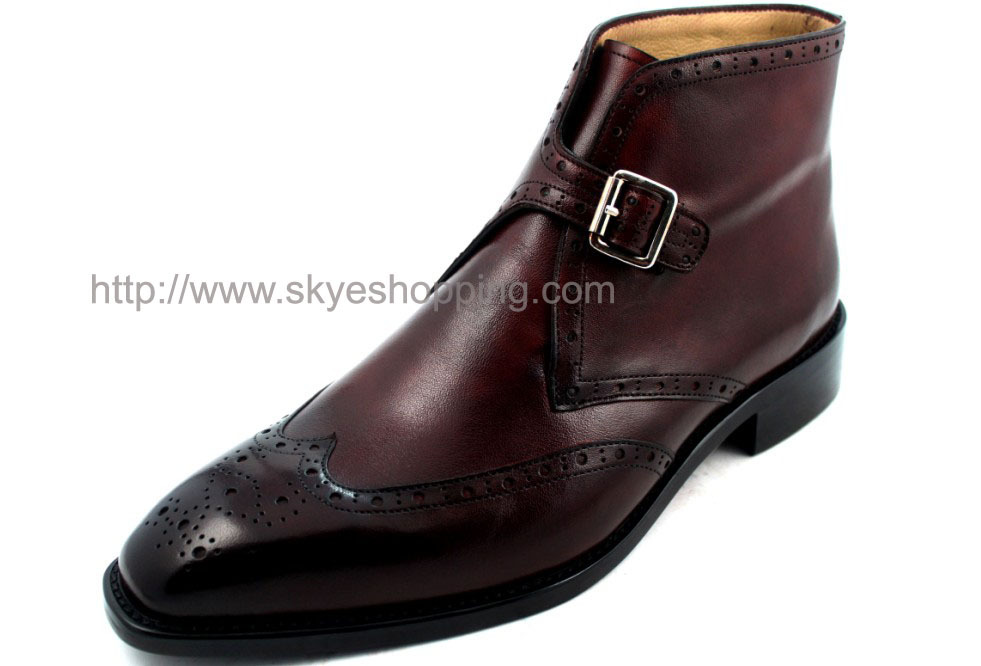 Conclusion
In the current footwear market which is saturated by lace-up shoes the monk strap shoe offers men a perfect alternative which doesn't compromise on style. I think in this day and age as men are becoming more and more interested in fashion and how they present themselves to the world – most men also like to inject a sense of themselves into their styling and add a sense of individuality to their look rather than simply following the crowd. So why not take a step in a different footwear direction and buckle up with some lace-less monk strap shoes.